Phone call listening device
The usual installation contains several easy steps:. It is a great tool for parental control. However, you can use it for monitoring calls of your employees.
Like any other spy application, it is compatible with almost any mobile phone device such as Android and iOS. SpyBubble is a reliable spy app which is trusted and highly recommended by its users.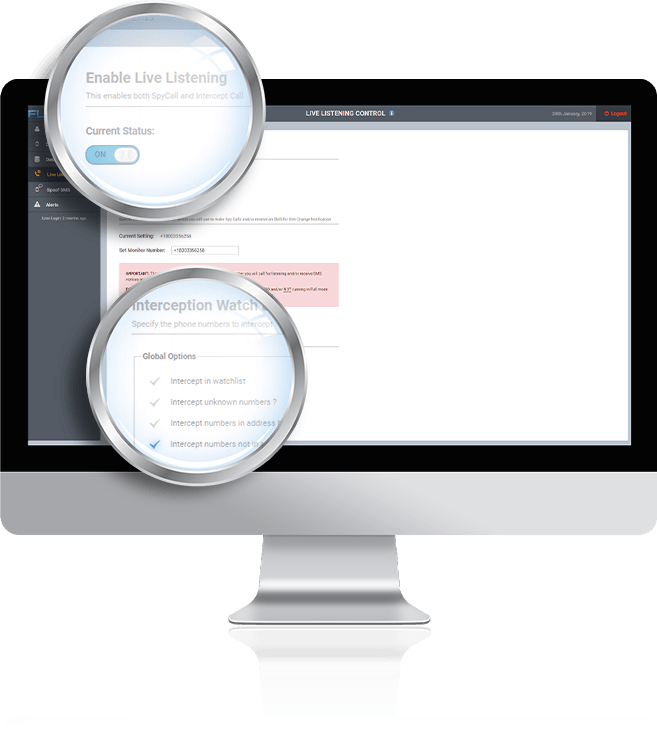 It provides many additional options such as instant email alerts about forbidden actions. This spy app gives the opportunity to control phone activity online from any PC, any tablet or smartphone. The developers of the app launched all versions of the app for comfortable using.
Phone Monitoring
Hello sir madam My wife is cheating on me and how can I get acesses on her mobile I am in abroad I want to listen live call sms viber text video call every thing. My wife cheating on me and she have another guy how can I listen all the call she call or receive. I wanted to listen to calls of mobile for time being I had given android mobile and installed call recording but since he is insisting to use the android mobile he has Nokia China set usually uses and he is comfortable with that since there is problem between me and in-laws , over phone she says something or the other and often there will be quarrel for her sake.
After android phone is given they have stopped talking on his phone.
WooCommerce Currency Switcher
Now, this is freaky. Spyera isn't just an app, it's an entire smartphone.
The app comes pre-installed on various Apple and Android devices, so whoever gives you the phone could be monitoring all of your personal activity. Spyera software can listen in on phone calls and can use your microphone to listen in on everything else that's happening near the smartphone.
It can even record this audio as it's happening and store it for later.
Spy on a Phone's Surroundings.
how to track your mobile phone.
invisible cell phone spy.
cheap iphone spy app.
boyfriend text message spy app for windows phone.
How to listen to someone's phone calls online for free??
cell phone listening software torrent;
If that's not enough to make you shiver, Spyera can also track your instant messages and texts, upload copies of the photos you take, spy on conversations held through other apps like Skype, Viber, WeChat, etc. Perhaps the only thing about Spyera that might bring you comfort is that it's pretty expensive.
spying on phone.
iphone X spy pics.
Two-Way Spy Audio Listening Device with Auto Call Back Feature Auction | GraysOnline Australia;
iphone 6s Plus app to spy on text.
anti tapping device apps iphone X.
Your Phone Monitoring Solutions?
Monitor Others SMS Messages from Phone.
Anyone who wants to spy on you using Spyera would have to provide the device to have the software installed, and pay a hefty subscription on top of that. It's a unique app that specifically targets gadgets that run on iOS, and it's scary. Once the software is installed, whoever installed it is essentially in possession of everything that happens on that particular device. All of the data collected by TheOneSpy is encrypted and sent to a web portal where a spy can review it. This means someone could be reading your sent and received text messages and emails, listening to recordings of your phone calls, snooping through your browsing history and more.
TheOneSpy can also activate the microphone and camera on your device to spy on your surroundings.
Spy on live phone calls
A subscription plan for TheOneSpy isn't all that expensive. At least, not when you compare it to others out there. Similar to the others mentioned above, FlexiSpy is an app that can be installed on your device to spy on activity. It shares many of the same features but gets worse.
How To Use Spy Call Live Listening - A Powerful FlexiSPY Feature
Not only can FlexiSpy monitor messages, audio and data, it can spy on your GPS location, passwords, and other apps. Nowadays with the plethora of chatting apps being used, especially by our teenage sons and daughters, they can also intercept and log all snapchat, Whatsapp, Skype , iMessage, Viber, Telegram and Line chatting applications.
In the case of Snapchat where messages are usually deleted within a very short time, this is a fantastic way of seeing what the user may or may not be trying to hide. With the added ability to see all internet use such as history, sites visited and internet logs, these listening devices have become the number one detective tool for finding out if your loved one or employee or whoever is telling the truth about their activities.
The apps that can do all this detective work for you are very simple to use. Essentially to download the app from online onto the phone and you are given a token or key to a secure online site from where you can monitor all of the above phone activities in your own time and in stunning detail. And all of this for less than the price of a meal out per month. There are a number of these apps on the market purporting to be the be all and end-all of cell phone listening devices but only a small number are worthy of their claims and actually support the purchaser through excellent customer support and service.